Where Your Horse Wants to Be
Located on 65 acres of beautiful green rolling hills in upstate New York, Springfield Equine Retirement is the place your horse wants to be. Our new eight stall barn has great ventilation and spectacular views of the surrounding hills and pasture, where your horse will have all the comforts he deserves in retirement.
Designed for Maximum Comfort
Taking some design cues from modern dairy barns, our new barn features open side walls to optimize ventilation and provide for great respiratory health. In the winter, the curtains can be raised to protect the horses from the wind and snow.

Our new state-of-the-art facility spans 2,600 sq ft and includes a total of 8 stalls, washstall, tack and blanket room, feed room, hay room and hay storage above the center aisle.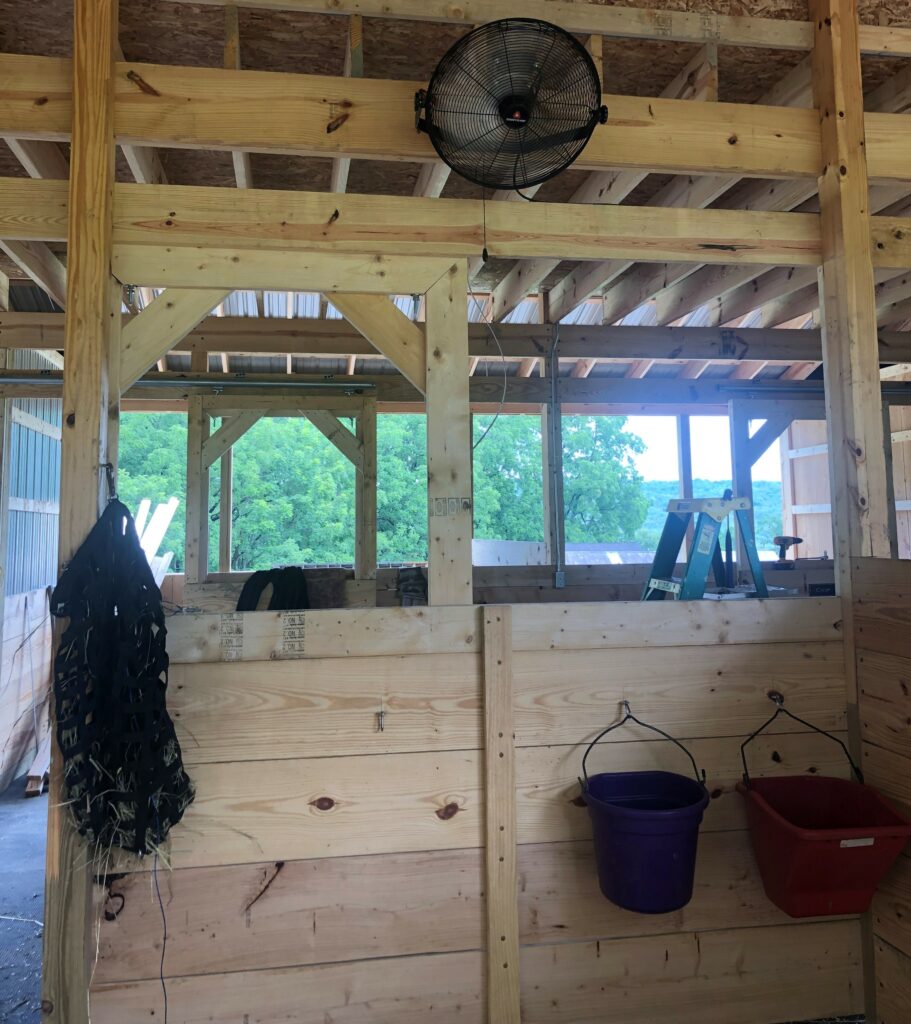 The Stalls
The new stalls are a full 12' x 12', with complete rubber mat coverage, a fan to help keep your horse cool, hay net, water and feed buckets and spectacular views.

The Pastures
Two smaller grass paddocks, two large pastures and a sand lot allow us to manage turnout for optimal herd dynamics or to control grass intake for those horses that might be prone to laminitis. Each pasture has a run-in shed to protect horses from the elements when they feel they need it.